Longmont Veterinary Services
---
Wellness Care
|
Medicine
|
Surgical Care & Anesthesia
|
Diagnostic Services
---
Diagnostic Services
Laboratory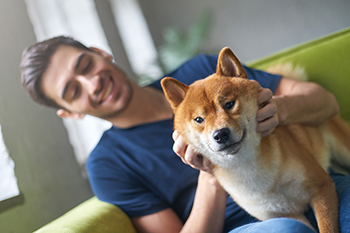 We are able to run chemistry panels in house for emergencies or for pre-operative cases where immediate results are needed.
For more extensive labwork, routine wellness or monitoring panels and less critical cases, we send our blood to a national laboratory and most results are available within 12 – 24 hours. In addition, we can run heartworm tests, feline viral tests, ear swabs, vaginal cytology, fecal swabs and mass aspirates in house for immediate results.
Radiology
We have a radiograph machine in the hospital and are able to radiograph your pet and have immediate results. Often this can be done without sedation. We can perform radiographs for sick patients, orthopedic issues, pregnancy diagnosis, and for OFA certification. In the event that an ultrasound or echocardiogram is needed, we are able to refer you to a board certified radiologist or cardiologist to perform these examinations.
Alternative Medicine
Cambridge Animal Hospital is very open to other forms of medicine that complement traditional western medicine. For this reason, we offer acupuncture and laser therapy. We also refer to a center for physical therapy if more intensive treatments such as water-treadmill therapy are needed. Please call the clinic at 303.651.PAWS (7297) for information and pricing.