Office Policies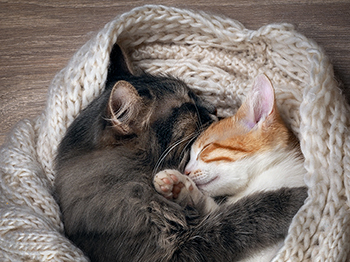 Cambridge Animal Hospital strives to make your visit as convenient as possible for you as an owner and as comfortable as possible for your pet. Please feel free to call us to schedule an APPOINTMENT for your pet. We also offer the option of DROP OFFs where you can leave your pet at the clinic while you are at work or to run errands and our doctors will be happy to see them between regular appointments and call when they are ready to go home.
EMERGENCIES: We are open to receive emergencies during normal business hours. For emergencies that occur after regular business hours, we refer patients to Aspen Meadow Emergency Hospital. They can be found at 104 S. Main St., Longmont, CO 80504 or you may contact them at (303) 678-8844.
Cambridge Animal Hospital does require payment in full at the time of services. We make every effort to discuss charges and provide estimates before services are performed. We accept cash, Mastercard, Visa and Discover for payment.
In addition, we accept a payment plan option through Care Credit. Applications are available online at www.carecredit.com or by phone at (800) 365-8295.
For more information or to schedule an appointment, please call us at 303.651.PAWS (7297).